What should I look for in Ford Dealers Serving Cleveland, TN?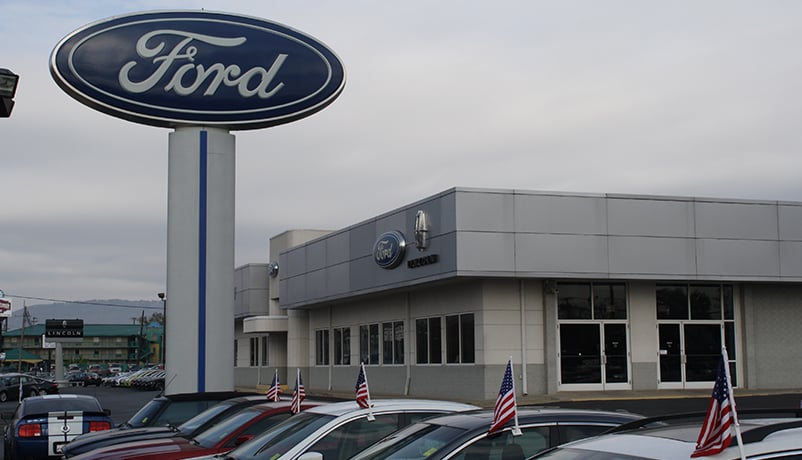 For drivers in Cleveland, TN and all of Southeastern Tennessee, getting the right vehicle is important. We have you covered here at Mountain View Ford in nearby Chattanooga as you'll find a large selection of new Ford options and get a dealership that's able to help you through the car buying process, along with providing parts and services to you. 
We have all the bases covered with a quality selection of new Ford vehicles, which includes over 200 new Ford trucks like the Ford Ranger, Ford F-150 and Ford Super Duty in a variety of different colors and trims. That's a big plus for drivers throughout Cleveland, TN as we know trucks are not only important on the job, but are a way of life and part of the everyday fabric of the area. What better place to find one than a place with such a big selection of the best-selling truck lineup for over four decades?
In addition to the new Ford trucks we have here, there's also standout vehicles like the Escape and Explorer available to choose from, each providing standout versatility. That can be said of the entire new Ford lineup with quality technology and features that allow for you to have standout connectivity onboard, while also keeping you safe and secure with many driver assistance technologies.
Along with the new Ford lineup, drivers can find a wide selection of used Ford vehicles which gives you a chance to save on your next purchase and find the right options for you not only with used Fords but also used cars of many other brands. We have over 200 used car options here as well, so the selection is vast.
Whichever route you choose to take, we have lots of finance incentives and offers that you can choose from to find the right savings and payment plan to get you behind the wheel of a new Ford or used car in Southeastern Tennessee. To get started contact us  or get directions to our Cleveland area showroom here in Chattanooga and we'd be happy to help at Mountain View Ford today!