Austin Hatcher Foundation for Pediatric Cancer's Award Winning Healthy Lifestyle Explorer Design

Mtn. View Ford is especially proud to be partnered with the Austin Hatcher Foundation for Pediatric Cancer in Chattanooga. View the video to learn about the important work this organization provides to local children and families. And learn about the innovative way that Ford is helping young cancer patients deal with both the disease and its aftermath. See details from the 2020 event in the associated press release below.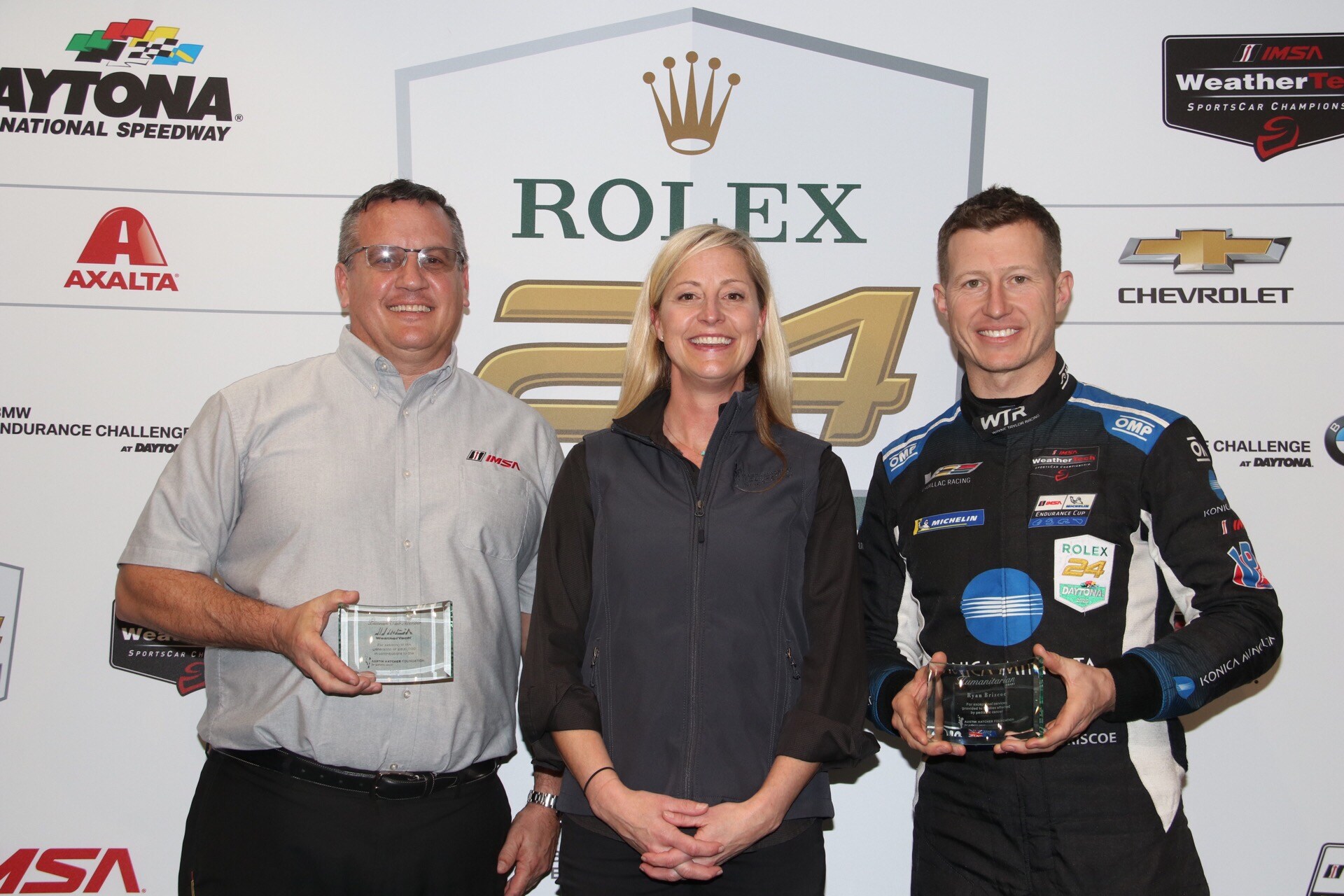 4th Annual Austin Hatcher Foundation for Pediatric Cancer Humanitarian Award
Presented to Ryan Briscoe, IMSA Presented With Platinum Club Member Award
Foundation Honors Longtime Supporters Through Two Annual Awards
CHATTANOOGA, Tenn. (Jan. 23, 2020) - Veteran race car driver Ryan Briscoe was named the recipient of the fourth annual Austin Hatcher Foundation for Pediatric Cancer Humanitarian Award on Thursday at Daytona International Speedway. The award, presented by Austin Hatcher Foundation President Amy Jo Osborn, honors individuals for their efforts in helping the foundation provide essential services to young cancer patients and their families.
Briscoe's efforts throughout 2019, when he was a driver for Chip Ganassi Racing, supported the Austin Hatcher Foundation's official status as a "Proud Charity" of the International Motor Sports Association (IMSA). Those efforts included participation in the foundation's acclaimed Diversionary Therapy program, which includes visits to children's hospitals.
Briscoe was heavily involved with the foundation during the 2019 season-ending race, the Motul Petit Le Mans at Road Atlanta in Braselton, Georgia. He took part in a Diversionary Therapy visit to Children's Healthcare of Atlanta at Scottish Rite Hospital; he also helped raise more than $27,000 through an at-track fan auction of racing memorabilia.
"I've had the pleasure of working with the Austin Hatcher Foundation for the last couple of years, and the work they do to support children fighting cancer, as well as the families of those children, cannot be understated," Briscoe said.
"I have two little girls, and I cannot imagine what it would be like to watch them fight for their lives. That's what makes the Austin Hatcher Foundation so wonderful. They help families focus solely on what matters most: getting their child stronger and healthier. I look forward to working with and helping the Austin Hatcher Foundation raise money and awareness in the future. I am humbled by this honor."
The 2020 IMSA season opens this weekend with the Rolex 24 At DAYTONA. Briscoe, from Sydney, Australia - a successful veteran of both IMSA and IndyCar car competition - will serve as a new driver with the defending champion Cadillac team of Wayne Taylor Racing. 
The list of previous award winners includes other accomplished drivers: Joey Hand in 2017 and brothers Jordan and Ricky Taylor 2018. Corvette Racing was last year's recipient.
---------------------------------------------------- View the 2019 Austin Hatcher Foundation Event Below----------------------------------------------