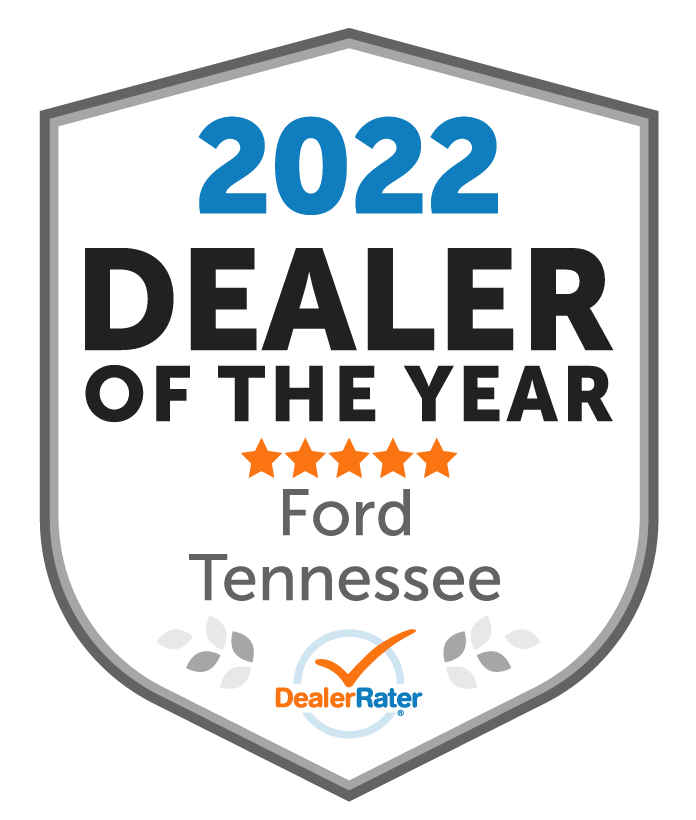 Each year, DealerRater, one of the leading dealership review tools in the industry, rolls out a series of awards to high-achieving businesses across the country. Here at Mountain View Ford Lincoln, we're proud to have received the 2022 Ford Dealer of the Year in the state of Tennessee. This prestigious recognition is not why we pour our hearts into our businesses, but rather an amazing byproduct of our hard work, and hopefully, just one more reason you can have faith in us to make your dealership experience a positive one.
What it Means to Receive this Award
DealerRater, if you're not familiar with it, is a hub for customers to utilize to search for a great place to shop for their next vehicle or after they've had a notable experience with a dealership. You'll find numerous reviews on thousands of dealerships from every state and easy ways to search through the reviews to find what you're looking for. All in all, it's a great tool for customers to take advantage of on their hunt for a trustworthy dealer.
To receive the award of Dealer of the Year, there are numerous guidelines we must follow, most of which are dependent on the reviews of our customers. You'll find that we have a high rating on this review-based platform; we have lots of reviews for you to read covering nearly every aspect of our business, from the service center to the showroom floor, and frequent reviews throughout the year.
Learn More About Why We're the Perfect Dealer for You
Tennessee drivers looking for experts have certainly come to the right place. The region has spoken, and your positive accolades have won us one of the most prestigious customer satisfaction awards out there. Learn more about us today, and then start shopping.